Impressions from Lindi, Tanzania
Whereas other parts of the world were already in turmoil because of the new corona-virus, Lindi in Tanzania was until a few days ago as tranquil as ever and Tanzanians were minding their everyday business. There were occasional jokes and discussions about the virus. When looking at the stern measures taken elsewhere, some did already start to get a bit worried: "if the illness is already so dangerous in Europe, we here will all die". But people did not yet change their behaviour.
Indeed, there is not yet much fear or panic here. The common symptoms of course do not sound so threatening, especially not in the light of the range of other health risks people here have to live with every day. There is a short clip circulating on social media of a man who scolded the corona-virus for being pretentious. "We have AIDS here, we have ebola, we have syphilis. And we survived." In a similar vein, I heard a few people say they thought corona is a white man's disease and that Africans are too sturdy for it to affect them severely.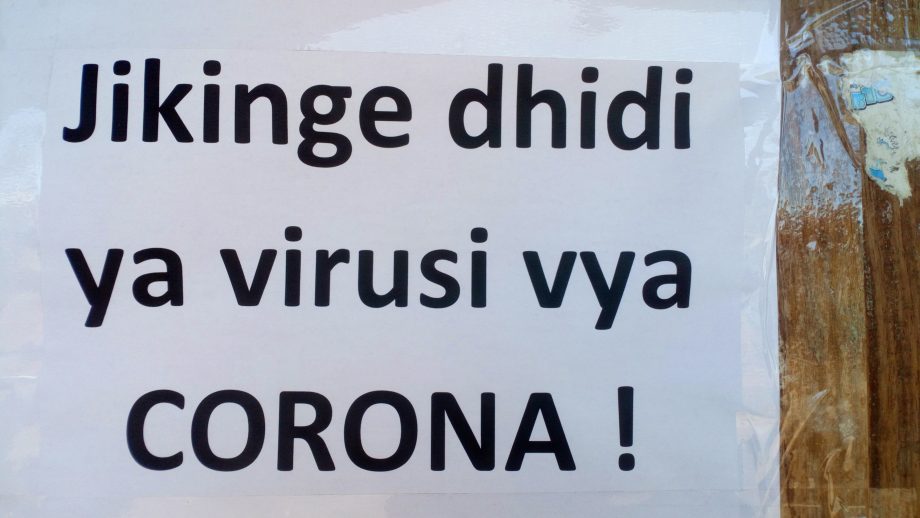 ---