Tracing Trance/Mediumism with Erhard in Morocco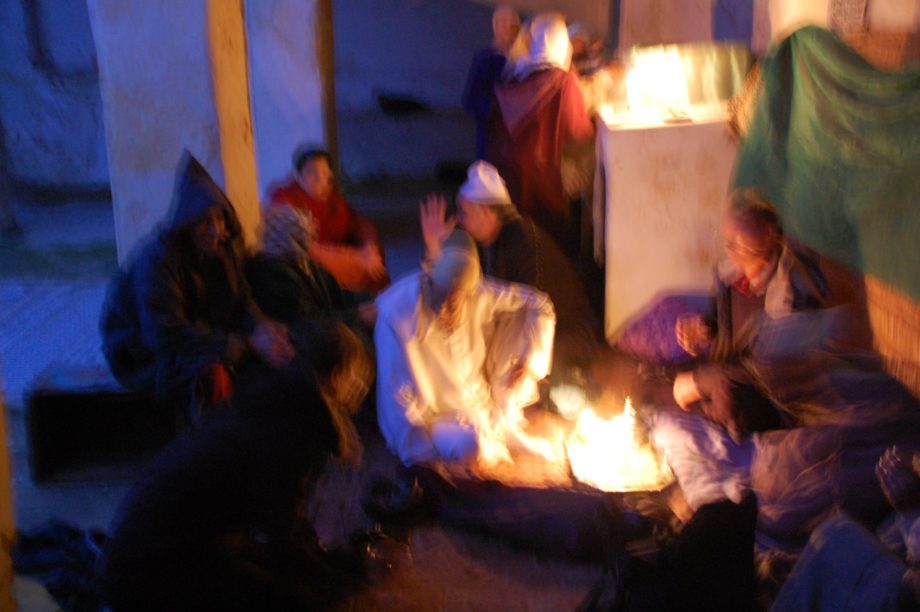 Kull uahad u ḥāl dielu. Everybody has his or her own state of trance. When I did my fieldwork in Morocco, I had the privilege to work with the Ḥamādša of the Medina, a confraternity renown for their possession rituals and their relations to the capricious and vengeful demoness (ǧinnīya) 'Aiša Qandīša. The groups of the Medina were also known for their artful dance movements and their sung poetry. Accepted as a student by the late Ḥamdūši Sidi Allal and befriended with the new, young muqaddim of the 'Allaliyīn[1], it were the Ḥamādša of the Medina, which performed the bāred[2]for my newborn son Anton. Bringing together the aged adepts of the zāwiya, the meeting place in the old city of Meknes, the performance of a ritual otherwise rarely performed not only honored me and my (absent) family as members of a network of muḥibbūn, it also demonstrated the power of the ritual to create a social body by dancing, singing and keeping together in time. While the only time that I passed out in trance was with this ṭaifa of the Ḥamādša, during a ritual performed for the aunt of the king, I felt ritually at home in the night long rituals of the 'Isāwa diel ġarb. To me, their ecstatic, communal dances, interrupted by long sequences of communal mourning and ritual sorrow, conveyed this sense of grace that comes with the ritual intimacy of night long gatherings among closely knit networks of muḥibbūn –adepts dedicated to a specific way of worship, kind of dance, and a saintly founding figure. The dissociating effects of trance, however, were most unconcerting for me whenever I accompanied my interlocutors to rituals of the Ǧilala. Their laments and praises sung in high pitched voices that accompany the playing of flute and frame drum (bendīr) had bodily effects on me. Performed to treat individual possession, they regularly grabbed my bones.
Together with Thomas Hauschild, Erhard visited me in the field in 2006. As far as I remember we mostly visited my Ḥamdūši friends then, in particular the zāwiya of the 'Allaliyīn, the small backyard where we sat next to the shrine of 'Aiša Qandīša.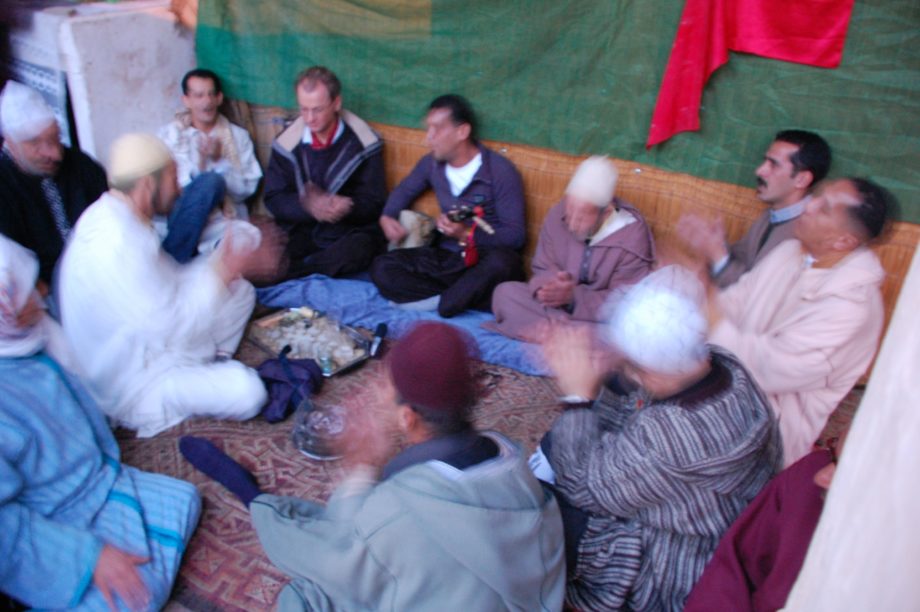 Hamid's ritual was exquisite. He had brought in the best musicians, and the most skillfull trance dancers, shaping the trance spaces of the ǧnūn in most elaborate ways.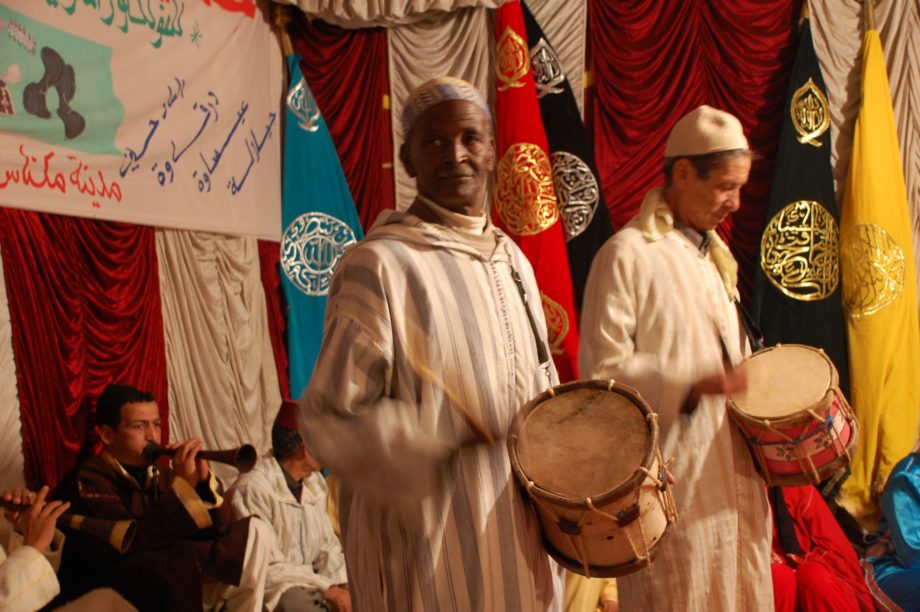 ---